The complete guide to Malia, Crete, Greece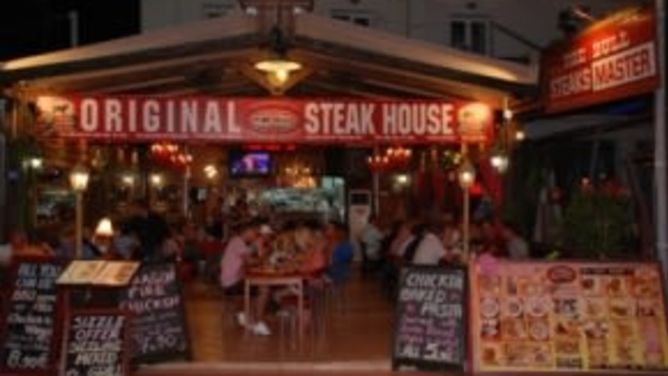 The Bull Restaurant is the Steak Master of Malia, in fact, not just of Malia of the whole of Crete.

If you want a steak you must come to the Bull. Come and try for yourself and see if you agree that we are the "STEAK MASTERS OF MALIA".

We don't only serve steaks!
If you are up early enough come and try one of our amazing breakfasts!
If breakfast is a bit too early for you, then pop in for a snack, later on in the day
If you don't want a steak, we also serve Chicken, Spare Ribs, Pizza, Seafood and Pasta.
Don't miss our "Traditional Carvery Sunday Roast"

With a choice of Roast Beef, Pork, Chicken, Turkey or Lamb

All served with Roast and Mashed Potatoes, Vegetables, Yorkshire Pudding, the best Gravy & of course all the trimmings.