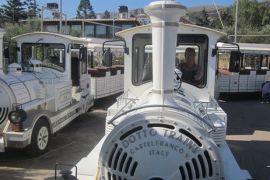 We are the famious Happy Train that gets people all over Malia. We have many trains with many seats for you to ride in. We travel all over Malia and Stalis and we have many stops, so you can go on a round trip or just one way.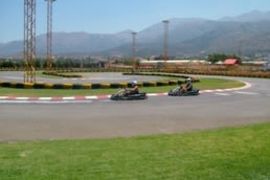 Kartland a good place for a right old burn up, thrils and spils. The Track is full of bends and turns, burn up your mates in Malia or Hersonissos. Reach speeds of 30MPH as you turn towards the Sea, and then back towards the Sky Coaster.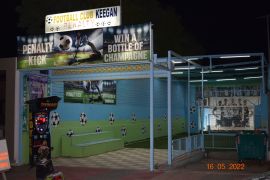 Malia's Mini Golf is located towards the bottom of Beach Road next to the Red Lion Restaurant. Situated mainly in the shade this little hive of activity is a good place to have some fun out of the sun.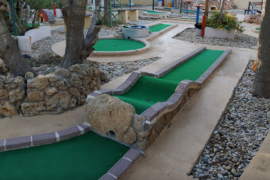 Bored with the Beach? Want to get out of the sun? Need something to do before going out? then the place to go is the Malia Crazy Golf its close to the Red Lion on Beach Road. A good place to have a laugh.