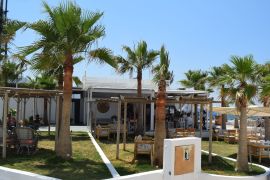 Thalassa Beach Bar / Restaurant located directed at the end of Beach road. Sitting here, you can see Malia and Stalis beaches. Top class food and drinks with high trained chefs to make you experience by the Malia sea unforgettable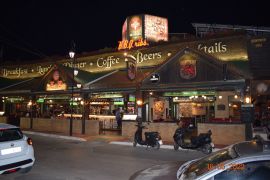 We are now the biggest Bar & Restaurant on the Beach Road. We are located one minutes walk from the beach. We serve food all day from 9:00 till Late. You can enjoy traditional British food here, come early because we are always packed.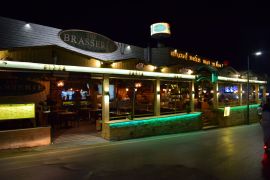 The Brasserie is located at the lower crossroads of Beach Road, next to Hermes. We run a Greek kitchen with international flavours of both Greek and European tastes. If you are planning a nice meal or a night out we are without doubt the place to visit. We hope to see you soon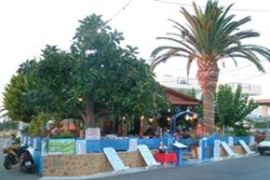 Eva a family restaurant, with home made food, located just far enough away from Malia's hustle & bustle to be peaceful, but close enough to walk to. With a wide selection of international and Greek food, we are the place to try Greek food without the commercial influence.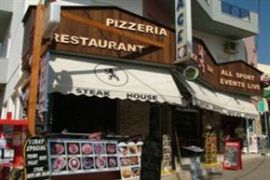 Mirage Restaurant can be found in the old village opposite 4 Seasons Hotel, its a really nice place with good wholesome food, this family run business will make you welcome from early in the morning until late at night. We have all the New Films on DVD and you can watch them whilst eating your meal.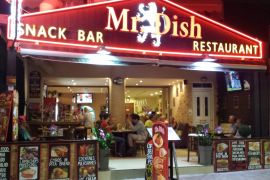 Mr Dish is an existing restaurant with a new name and new look. Remember DR, well now it is Mr Dish, still serving the most amazing food. Check out Mr Dish not only for the food but for the fantastic staff as well, who will ensure you have a lovely meal.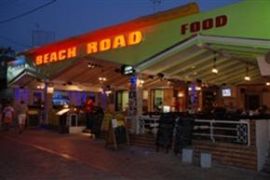 Beach Road Bar Malia offers something for everyone. Take the best bits from all the clubs and bars in Malia, Put them in one place. What do you get?...... "Beach Road Bar"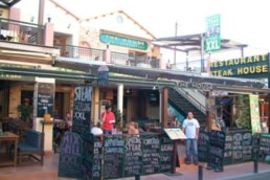 The House, Steak House Malia. We offer every steak with the best service in Malia. With seats both up stairs and down, you have the chance to sit and eat with some nice views of the mountains. Very nice staff, and great food - come and see us this year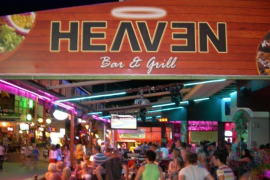 Heaven is a huge Bar and Grill towards the top of the Strip diagonally opposite Spar. What food do we do?? If you can grill it we serve it; Steaks, Chops, Burgers or why not have them all in one of our huge mixed grills.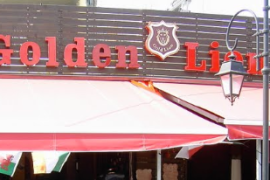 The Golden Lion is located near to the Spar Supermarket, just like an English pub, with very similar decoration, it serves food all day, whether you want breakfast, lunch, dinner or just a snack, then the Golden Lion will be able to help you.. Dont forget to try the Sunday Roast.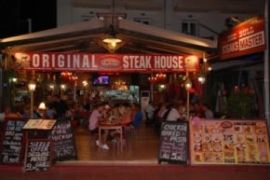 The Bull Restaurant is the Steak Master of Malia, in fact, not just of Malia of the whole of Crete.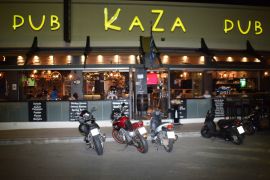 Kaza Pub cannot be missed it is huge! this pub is a sports bar, diner, cafe and pub all rolled into one. A really lovely place to eat from breakfast right through to dinner, or just to have a drink whilst watching the live sports, or having a game of pool.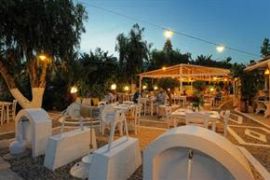 The Drossia Restaurant is a wonderful serene restaurant decorated to a high standard in a shabby chic style, the service is impeccable and the food amazing.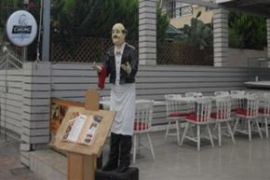 Lucky Strike American Diner is located at the top of the strip before the Union Jack but after you pass Spar, it has a huge frontage and serves Steaks, Burgers, Ribs etc.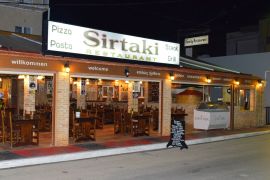 Sirtaki Restaurant is a Restaurant, Grill, Pizza, Pasta & Steak house and an absolute must on your visit to Malia. We have been in Malia since 1969, and have 40 years experience in tourism, people and our restaurant, you can find us in the centre of town just 3 mins walk from the beach.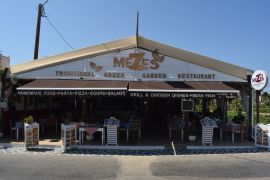 Come and sit in the Mezes Garden and eat the best food in Malia. We are a Traditional Greek Garden Restaurant with some of the bets food in Malia.