The complete guide to Malia, Crete, Greece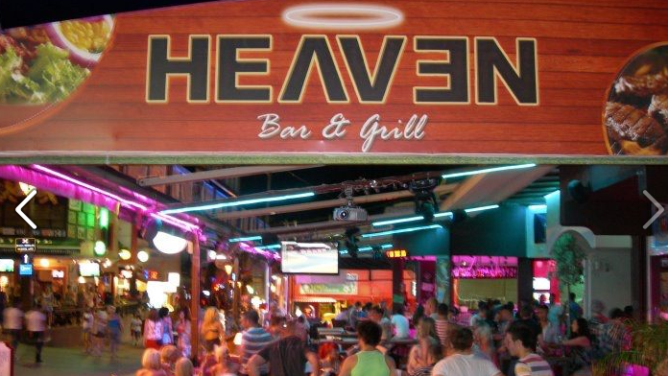 Heaven is a huge Bar and Grill towards the top of the Strip diagonally opposite Spar.

Whether you want to eat or just a drink pop in and meet the brilliant staff at Heaven who will pander to your every need.

What food do we do?? If you can grill it we serve it; Steaks, Chops, Burgers or why not have them all in one of our huge mixed grills.

We also show all the latest sports on large TV's dotted around the bar, so if your want to watch the premier league, NFL, SPL, or any other sports on Sky, BBC or ITV then Heaven is the place to come.