The complete guide to Malia, Crete, Greece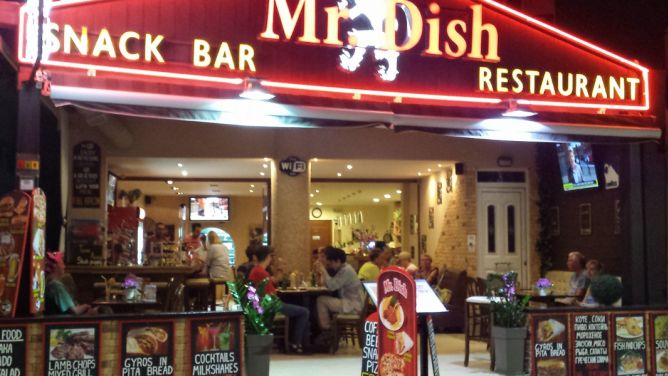 Mr Dish is situated on Beach Road towards the top next to the Akardi Studios. This family run restaurant is a lovely place to have breakfast, a snack, lunch, dinner or just a refreshment. The menu holds a wide variety of food, all of which is delicious and not too expensive.

Open from early morning until late in the evening.