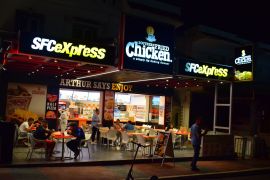 SFC Express ~ Southern Fried Chicken ~ Lip Licking Flavour ~ We are the best take away chicken in Malia, find us on Beach Road.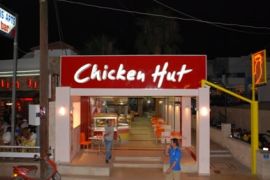 Chicken Hut Malia - Best Chicken in Malia - in the middle of Malia. We have various menu options for our chicken dishes. We are open until very late. Opposite the help bar, we are easy to find. Eat our chicken at night and feel better in the morning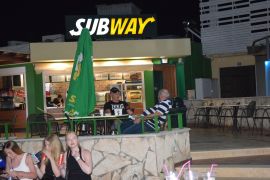 Situated in the centre of Malia, next to Apollo.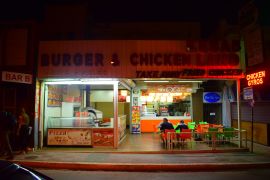 Burgerland is in the middle of club land, and is easy to get to after a hard night clubbing. Come and see Manos and have some nice FAST FAST food. We can be found opposite the Exodus Club, with seats for everybody.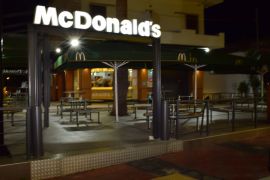 McDonald's franchise fast food restaurant.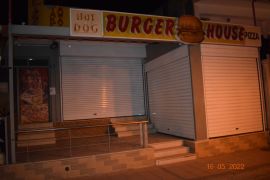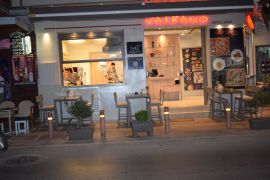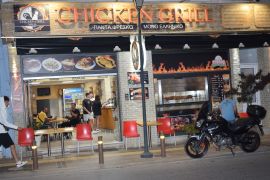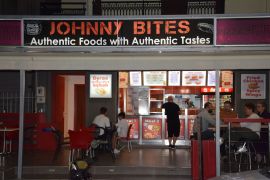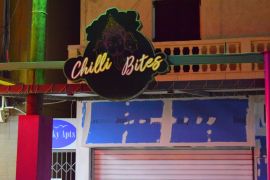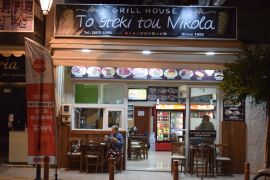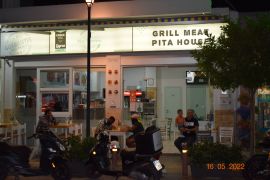 The No Name Grill Meat Pita House, is very popular with all the locals and the tourists. Open until very late, so drop in on the way out or the way home for the nights out